Replacing Product Photography
In our last post on digital image realism, we discussed an inherent need for creating digital versions of physical products to trigger the online "A-ha" moment. For most marketers and companies, the answer has been traditional digital photography. In the past, CGI technology was not as advanced, the computer hardware not as powerful, and the skills required to match photography standards just not there. This left no alternative to expensive uni-dimensional photographs that have several underlying drawbacks. But before we go any further, let's look at what those issues are.
What are some of the drawbacks of traditional forms of digital content creation?
One of the first questions that any photographer may ask is – "where is the product?" Unsurprisingly, it's impossible to photograph products that are still in concept stage or have not yet come off the assembly line. While product photography may still be cheaper for a single unit, when looking to produce product images at scale, CGI is now a far cheaper option. As you can see in the comparison below, some of the disadvantages are a big red flag.

So, what is the alternative to photography?
The answer is the power of CGI tailored to the needs of today's physical products, allowing for unparalleled flexibility, scalability, and time efficiency. Every color, labeling and regional variation of entire product ranges can now be digitized at a fraction of the cost of traditional product photography.
Using your existing CAD file or reference image set you get:

7x layered PSDs (5K resolution)

1x 360 against white background (72 images at 1080 pixels)

Master 3D Model (3D file in multiple formats)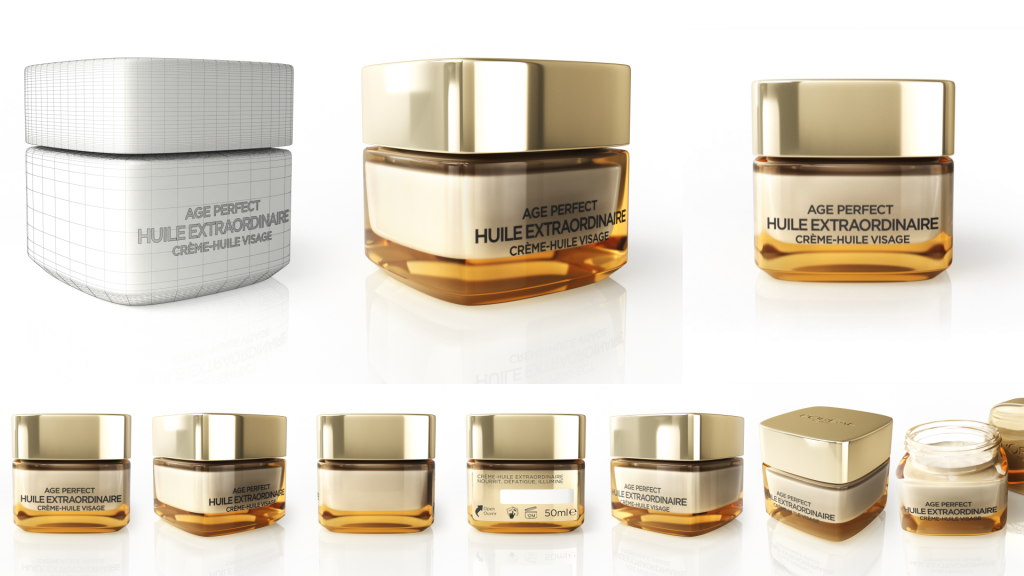 Example output
Some of the key benefits are:

Faster time-to-market – with less than one week of delivery promise, you no longer need to wait for assets from agencies. So now your projects and product plans have a definitive date!

Cost effective – with an optimized asset creation workflow we have eliminated the steps that make 3D model creation process inefficient leading to lower content creation costs. Best of all, it's all online and as easy as dragging-and-dropping!

Predictable – when you use the M3M service you are in full control of what you get back, predictable quality, predictable timelines, and reasonable costs. Who said planning that next product launch would be painful?

Full control – gone are the days when you only got the final deliverables and not the blueprints for your digital assets. At INDG, we not only give you ready-to-use assets but also the source files. This gives you full control over any future changes that you may need.

Risk free – with over ten years' experience as a market leader in digital product experiences, we have our fingers on the pulse of the market. Many fortune 500 companies trust us with their assets, so can you!

Brand consistency – now you can relay your brand identity to your different sales channels even before the product is out of the factory. That's the versatility of Master 3D Asset creation workflow!
We would love to hear some feedback from you, please follow us on Twitter @INDG. In the next blog in this series, we will discuss how M3M can streamline your content digitization strategy.