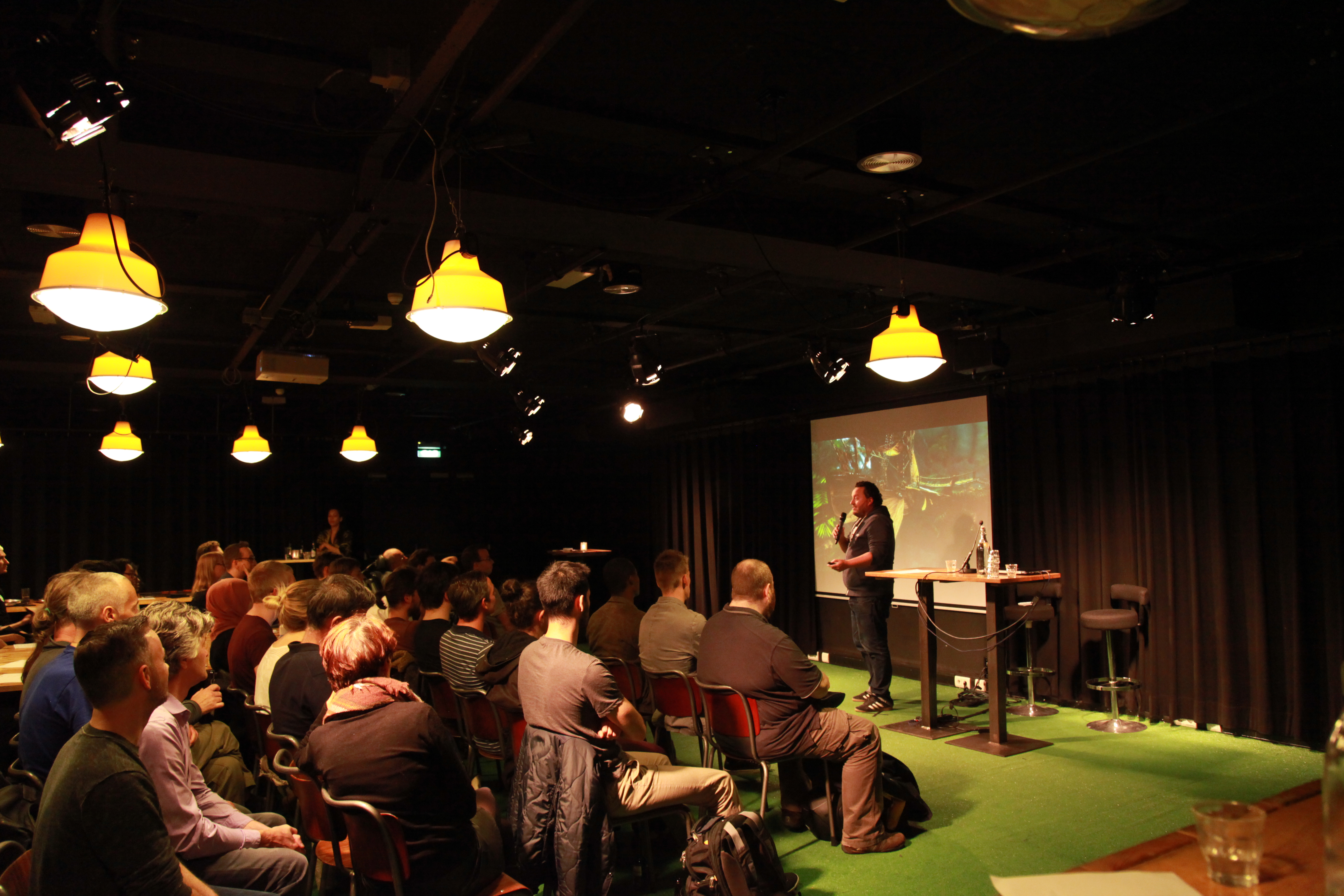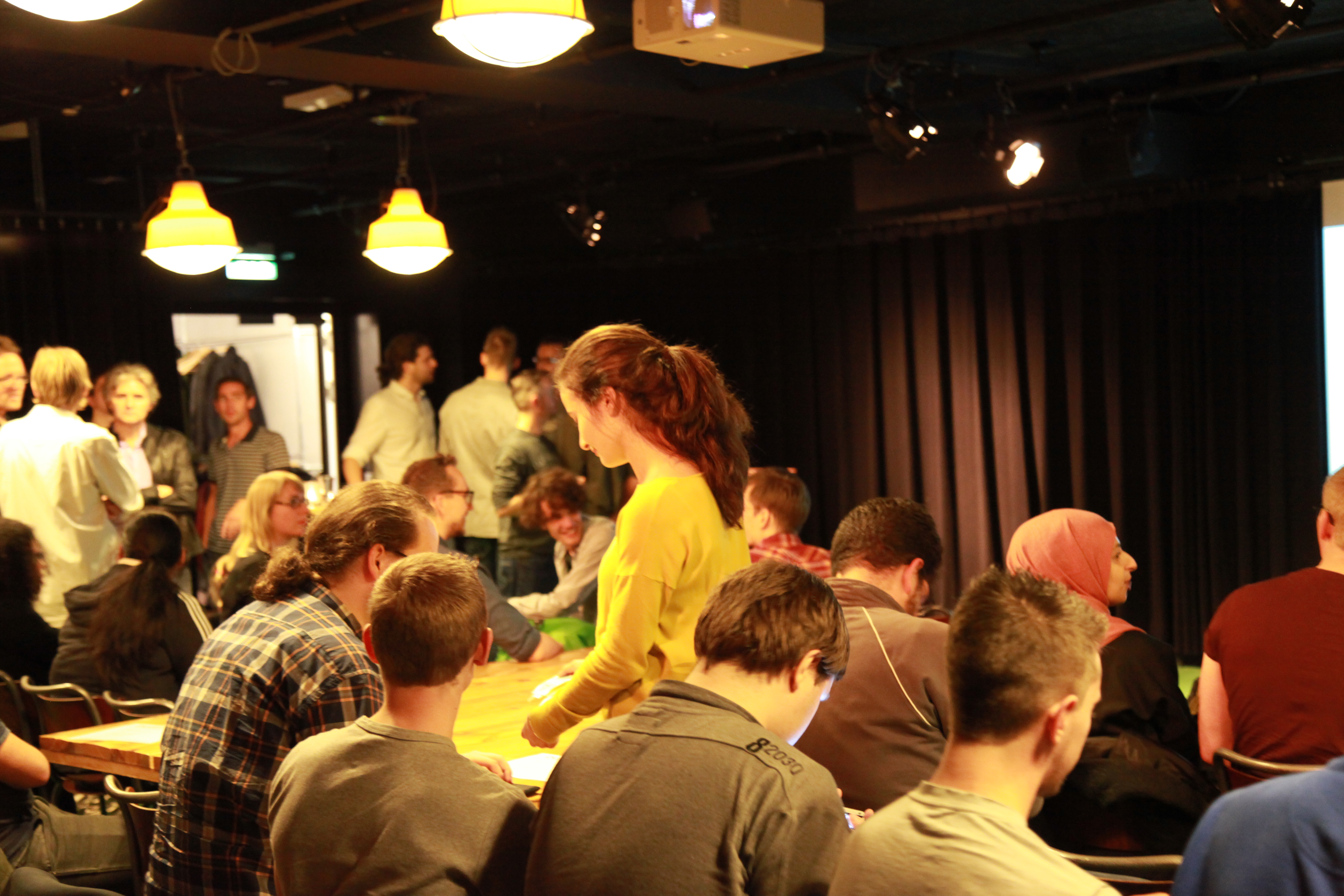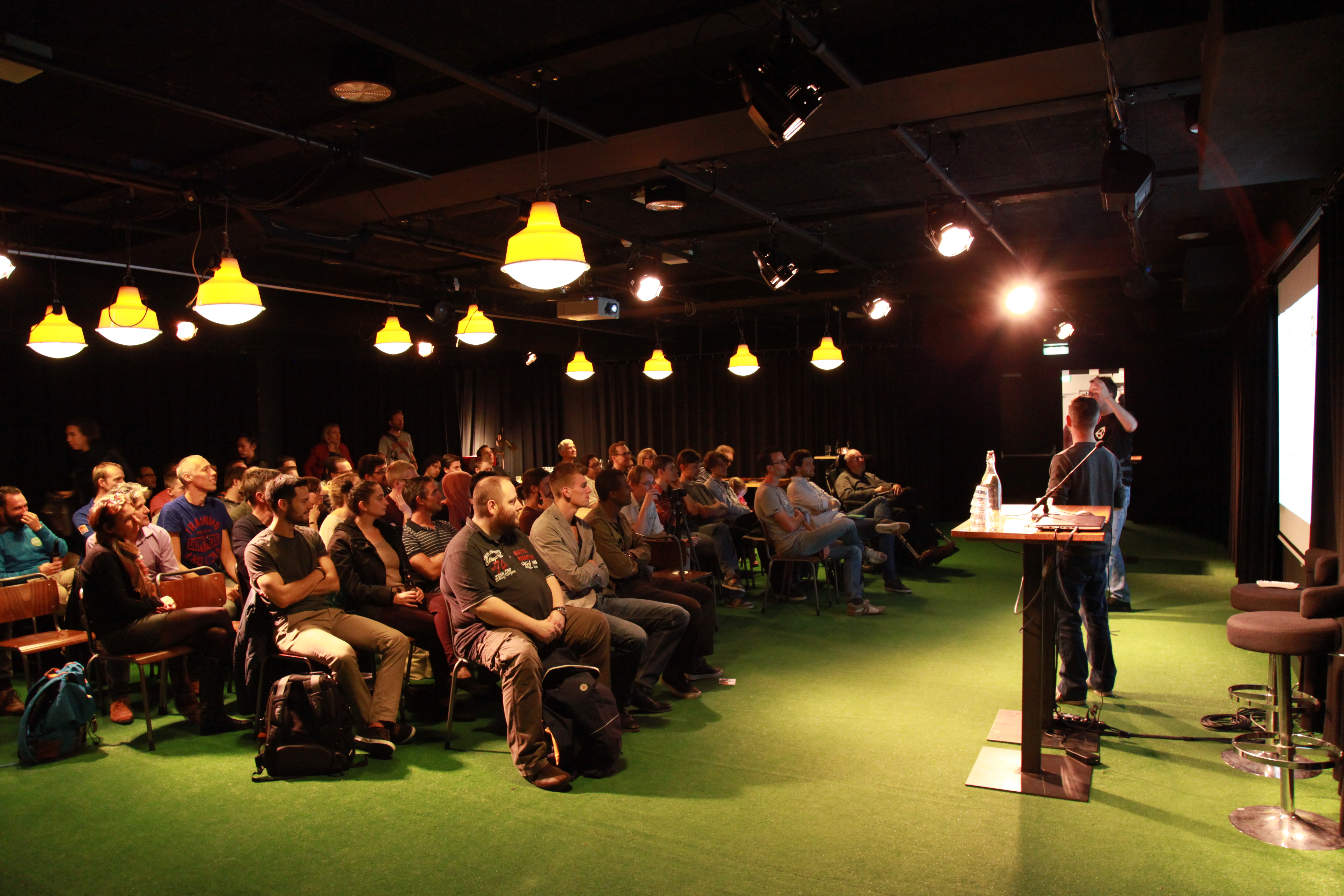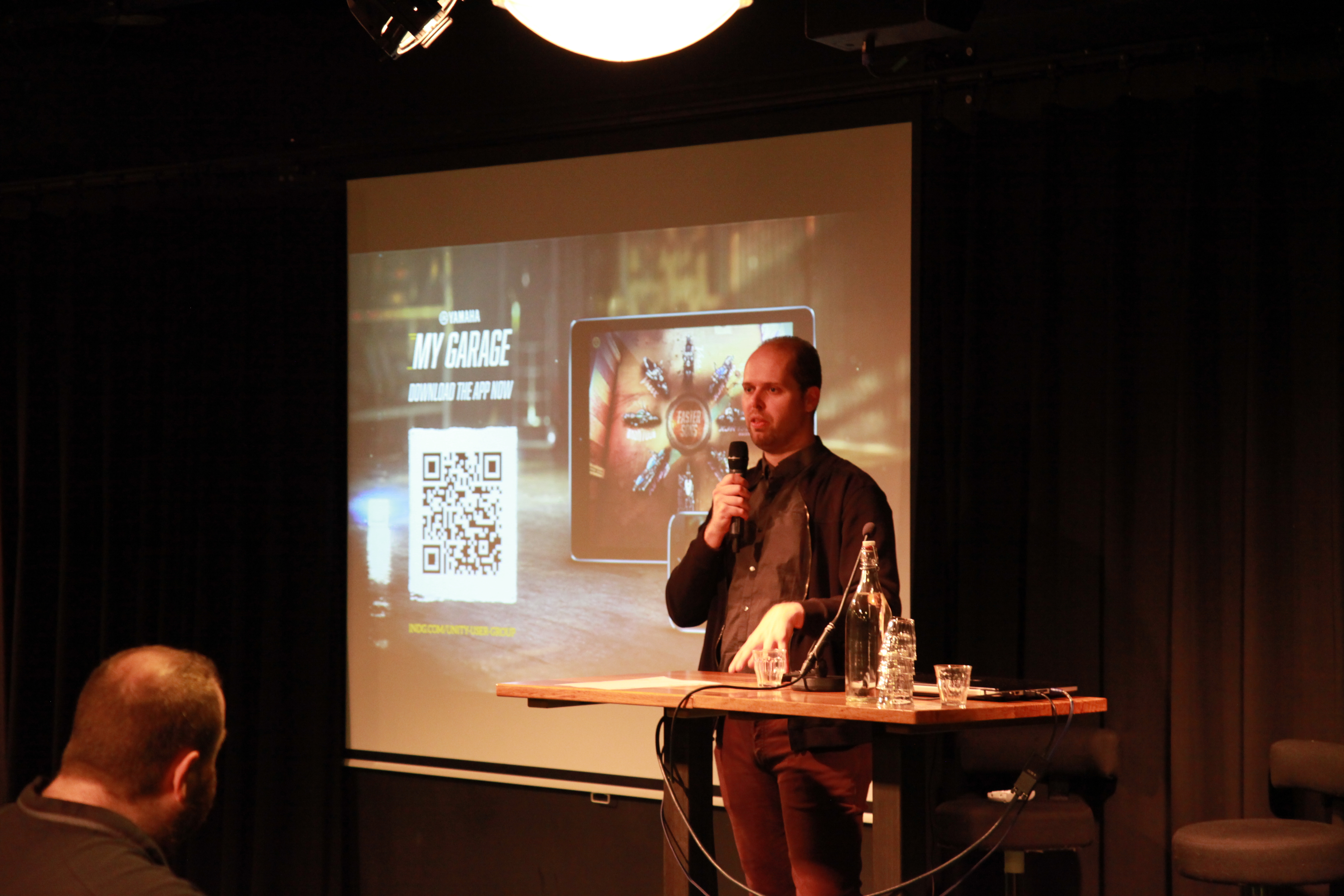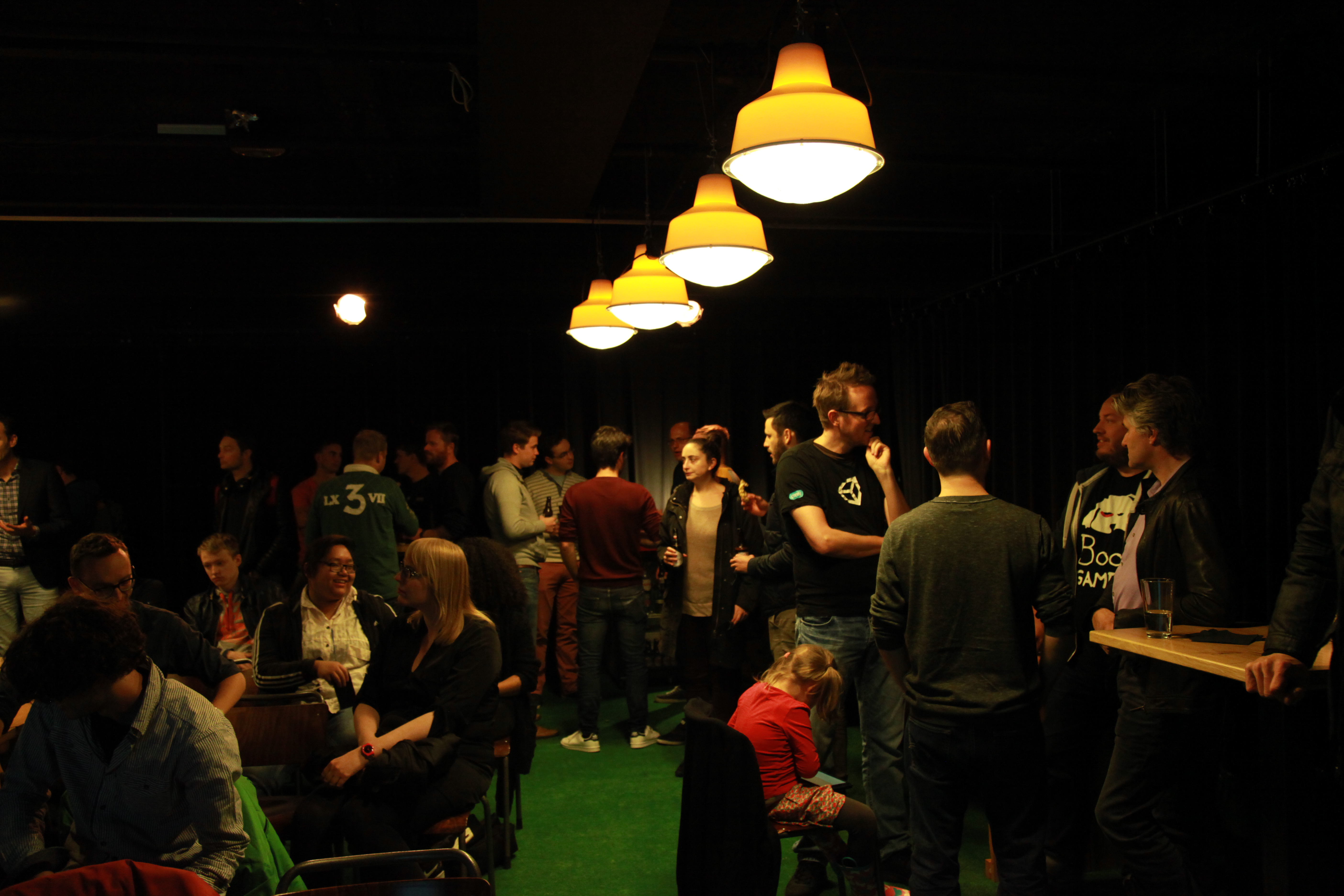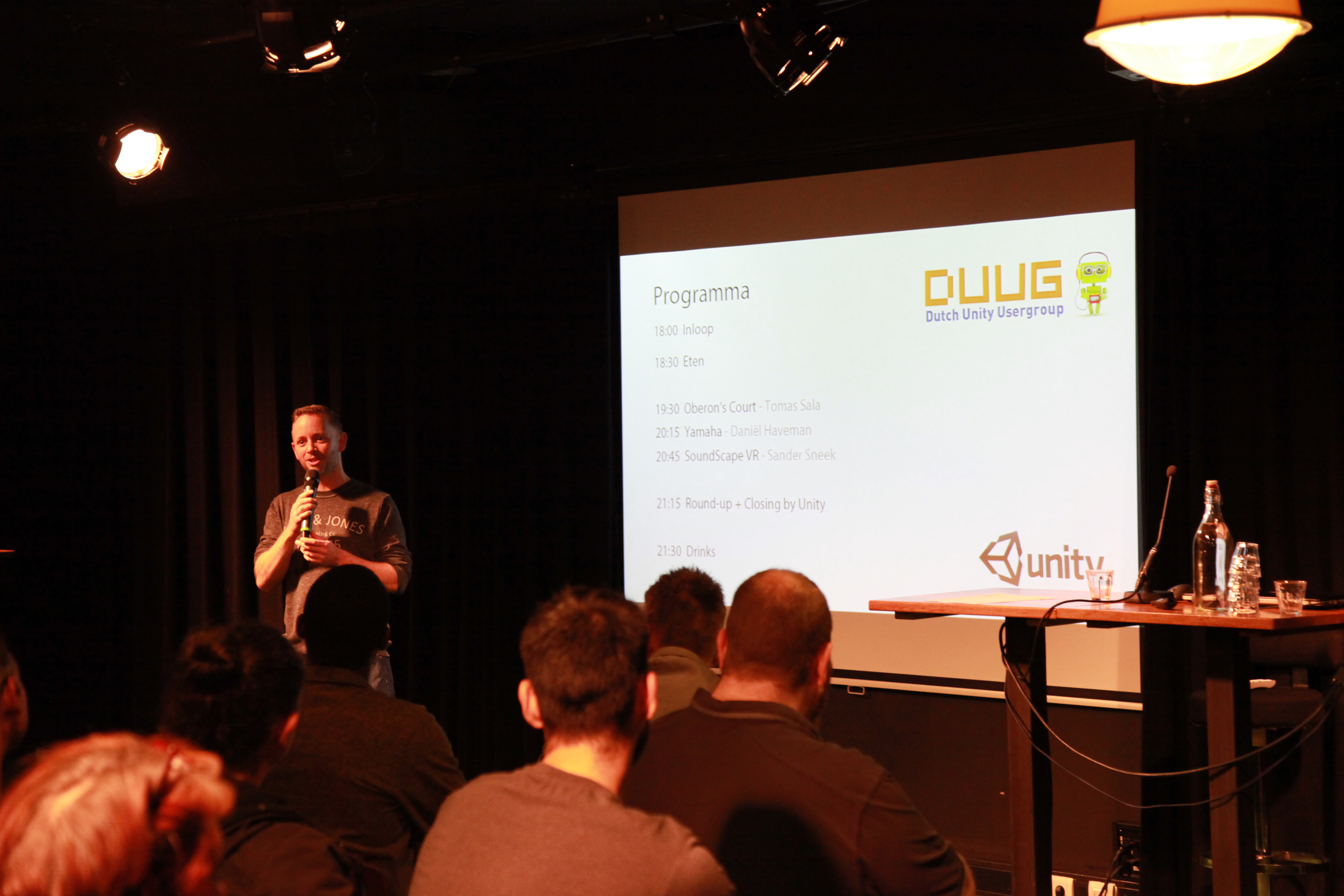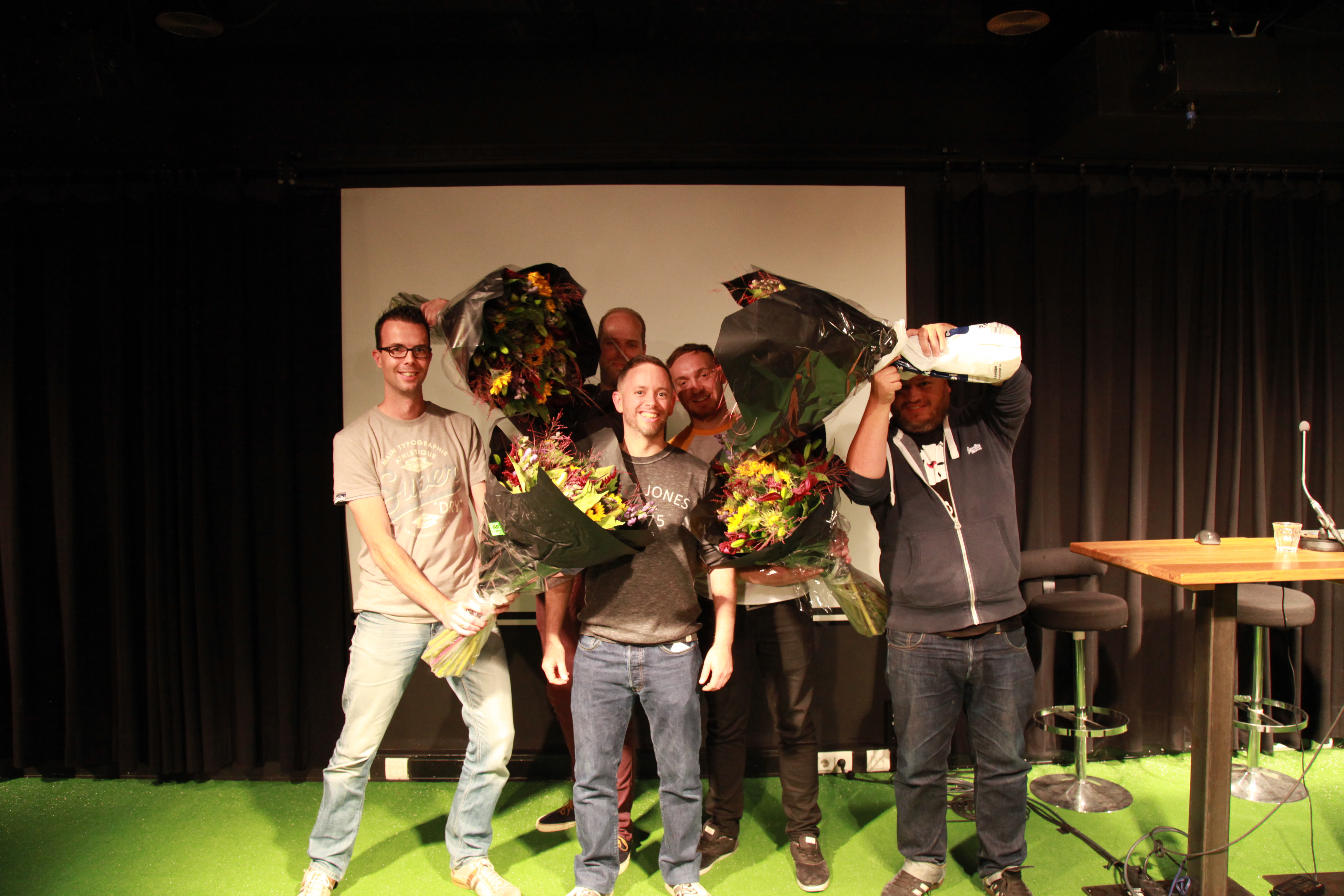 Thank you to everyone who joined us Monday at the Dutch Unity User Group event! We welcomed a better turnout than expected, with people of all backgrounds packing the Pakhuis de Zwijger studio room.
Just as we were finishing up prepping for the event, Unity Head of Development Lucas Meijer made a surprise appearance and gave a quick tour of the history of Unity before we introduced our speakers.
Little Chicken Games co-founder and Oberon's Court solo developer Tomas Sala kicked off the series and gave the audience insight on how he created a texture-less game design by manipulating Unity features and polygons, without using images or Photoshop. Oberon's Court is a "dark and twisted" game about the afterlife in a sinister world designed by Tomas himself. As for the release date, the game is already viral but Tomas has yet finished, and did not offer us any relief as to when that will be.
Then INDG CTO Daniël Haveman took to the podium and gave a detailed summary of the development process of Yamaha: My Garage. He explained how and when to switch from low poly to high poly graphics, as well as converting high quality imagery for real time use.
Finally, interactive designer and VR specialist Sander Sneek gave us a preview of his music production software: Soundscape VR. In a game-like virtual reality environment, you can add notes onto a digital soundboard to generate an electronic tune from scratch. We were lucky enough to witness an incredible live demonstration in the studio.
Unity Technical Evangelist Josh Naylor was our final speaker for the evening. He introduced the new features Unity developed to help developers promote their creations, by accompanying them in the business process of releasing a game. After the event we were able ask him any and all questions we had about the software.
To sum up, it was an enlightening evening where great minds came to learn from one another, with some excellent finger food and fresh drinks setting the mood for good conversation and networking.
We are looking forward to hosting the next Dutch Unity user group meeting! Until then, hopefully the traded tips will help lead to beautiful projects. If you are interested in taking a look at the speaker slides, you can request them here. Furthermore, if you missed the event or if you just want to refresh your memory, a video link to the event will be posted shortly!
Happy developing!