Girls Day in the Amsterdam Office
As part of the the VHTO 'Girls in Tech' event, INDG hosted thirteen girls from Amstelveen College visited our Amsterdam office.  The initiative hopes to show the possibilities of working in tech for young girls. The day started with presentations from about INDG before being given a guided tour of each department in the office. 
Next, members of the studio introduced the group to the a key elements of our business. They were given a presentation about 3D production before experimenting with some code to make changes to webpages through specially designed exercises.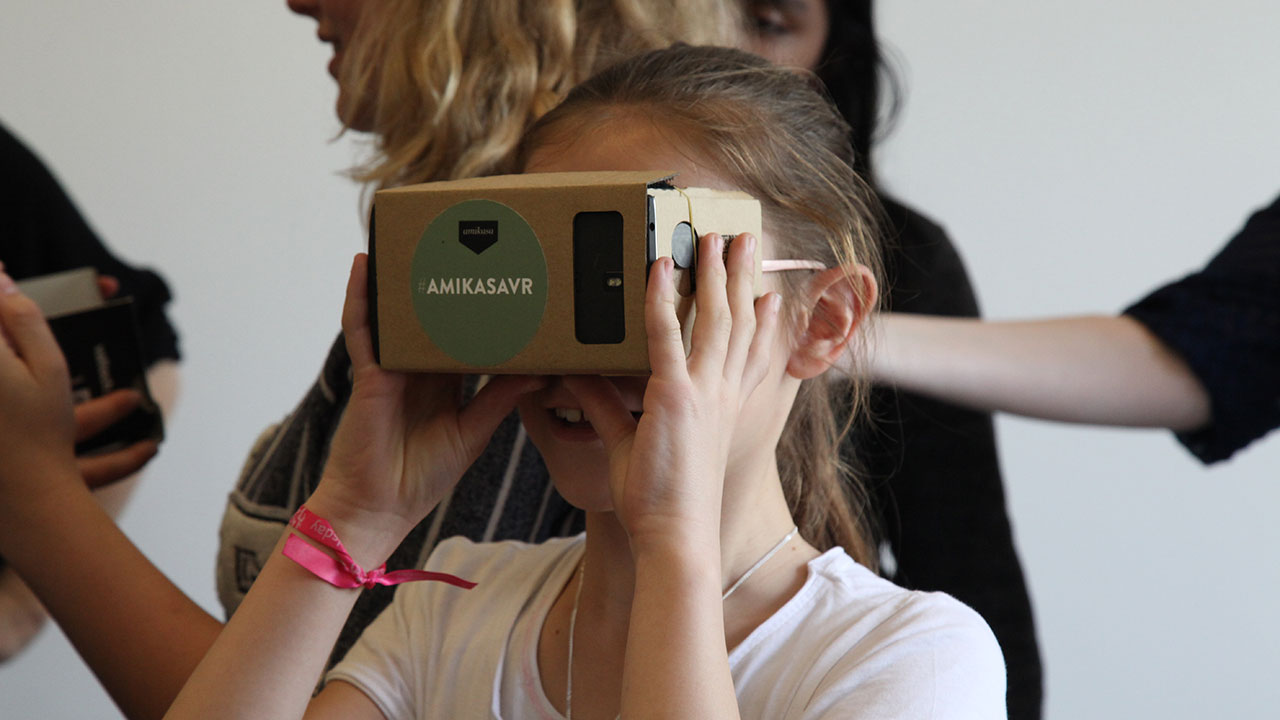 The last portion of the day was spent playing with some our recent app releases such as Amikasa and Yamaha: My Garage as well as trying out some of the latest VR apps.